SPARC's Staff
Michael C. Reichert, Ph.D.
Executive Director
Education:
Georgetown University, BSFS, 1974
University of Pennsylvania, MS.Ed., 1980
University of Pennsylvania, Ph.D., 1984
Professional Biography:
Dr. Reichert earned his doctorate in Professional Psychology and received additional clinical training at the Philadelphia Child Guidance Clinic. He has specialized in work with children, families and males in a clinical and consulting practice for the past 25 years. He created and served as Director of an urban youth development program, Peaceful Posse, sponsored by Philadelphia Physicians for Social Responsibility, and currently serves as Executive Director of the Center for the Study of Boys' and Girls' Lives, a research consortium of independent schools operating in partnership with the University of Pennsylvania. Dr. Reichert has published and spoken at conferences, schools and to community groups on subjects related to boys' and girls' lives and traumatic disruptions in children's experience. He has consulted to and conducted training for many independent schools, is currently on staff at The Haverford School outside of Philadelphia.
Research Interests and Current Projects:
Current research interests include the impact of gender curricula on boys' and girls' lives, the social dimensions of learning, development of emotional intelligence and leadership, moral development, developmental trajectories toward violence and programming for democracy and sanctuary in schools. Dr. Reichert is especially interested in psychological programs, both in schools and in communities, which can contribute to lives of greater possibility and integrity for children. He has conducted two global studies of boys' education which led to the publication of Reaching Boys, Teaching Boys (Wiley, 2010) and I Can Learn From You: Boys as Relational Learners (Harvard Educational Press, 2014) and serves as an advisor to international organizations committed to the full development of children's human capacities. And, as father to two sons, Dr. Reichert is committed to supporting other parents of boys and has developed the workshop, Raising Sons 101.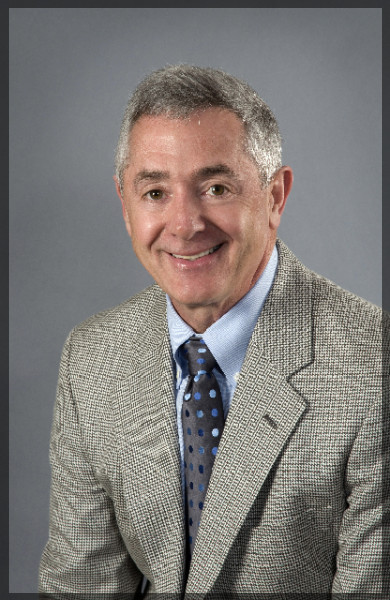 Peter Kuriloff, Ed.D.
Research Director
Education:
Antioch College, B.A., 1965
Harvard University, Ed.M., 1966
Harvard University, Ed.D., 1970
Professional Biography:
Dr. Kuriloff earned his doctorate in counseling psychology and is a fellow of the American Psychological Association in School Psychology. He has taught at the University of Pennsylvania since 1970 and twice chaired the Psychology in Education Division. He moved to the Educational Leadership Division (now the Foundations and Practices of Education Division) in 1992. Besides teaching at GSE, Dr. Kuriloff is the senior advisor on Group Effectiveness and Career Development in Wharton's Executive MBA program. Dr. Kuriloff has held a number of University-wide positions, including chair of the Grievance Commission, chair of the Senate Committee on Academic Freedom and Responsibility and chair of the Faculty Senate.
Research Interests and Current Projects:
Dr. Kuriloff's interests include gender dynamics (masculinities, femininities, and school gender "offers") and their impact on the opportunities of children; minority retention in schools and colleges; and, in general, the reinvention of schools as more inclusive, open, generous, and effective places for the children who inhabit them. His research has involved the study of learning and teaching in small groups, the impact of legal reform on educational practice including the effectiveness of various kinds of dispute resolution in public schools, the nature of parent-child communications about human sexuality, the organizational and educational consequences of parental involvement in public schools, and most recently, the impact of various constructions of masculinity on boys' learning and emotional development. In his capacity as research director of the Center for the Study of Boys' and Girls' Lives, a coalition of independent schools, he fosters teacher-initiated research to discover and implement best practices for boys and girls.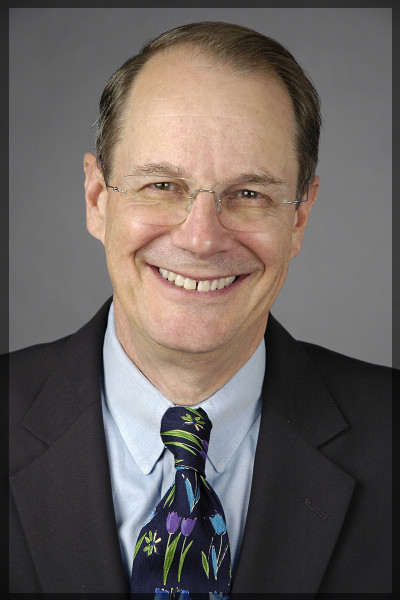 Monica Clark
Research Director
Monica is a doctoral candidate in the Policy, Organizational and Leadership Studies (POLS) department at Temple University's College of Education, concentrating in urban education. In addition to her position at CSBGL she is also a graduate research assistant under her advisor's Spencer Foundation funded, three-year ethnographic study of parenting education programs. There she is part of a collaborative research team utilizing qualitative data analysis methods to explore the efficacy of parenting education programs; participants' experiences in parenting education classes; and the ways in which parenting education classes perpetuate dominant American ideologies of individualism, merit and personal responsibility.
Clark received her B.A. in International Studies at Mount Saint Mary's University, focusing on international education development; education for social justice; and the role that participatory research can play in creating collaborative, sustainable education development abroad. She went on to receive her M.S. in Global and International Education at Drexel University, completing her coop internship at PennGSE's Center for Collaborative Research and Practice in Teacher. As a scholar, she roots her interests in the sociology of education, educational anthropology and comparative education. Her current research interests focus on exploring the complex relationship between teacher professionalism, agency and citizenship. She is investigating the multi-faceted ways in which diverse stakeholders respond to education policy, change and reform (both within schools and without); and studying democratic civic engagement, active citizenship and social movements for education. Her specific research interests connect with her broader belief in the importance of utilizing qualitative research methods that are participatory, collaborative, and inclusive to provide for the development of sustainable and equitable educational programming for all students.
Joseph Derrick Nelson, Ph.D.
Senior Research Fellow
Joseph Derrick Nelson, Ph.D. is an assistant professor of educational studies at Swarthmore College and a senior research fellow with the Center for the Study of Boys' and Girls' Lives at the University of Pennsylvania. Nelson is a sociologist of education, a school ethnographer, and a teacher educator who employs interdisciplinary frameworks to examine the interplay of identity, culture, and urban schooling. His scholarship to date has explored how school culture influences Black boys' identities; fostered their re-sistance to rigid gender norms; and interrogated how schools limit Black boys' learning and engagement during childhood and early adolescence. These empirical projects led to publications with Teachers College Record; Culture, Society, and Masculinities; the Psychology of Men and Masculinity; and the guest coeditorship of a special issue on boys' education with the Journal of Boyhood Studies. Nelson is currently on the executive committee for the MacArthur-funded Center for the Study of Men and Masculinity at Stony Brook University and serves as the education liaison for the NoVo-funded Project for the Advancement of Our Common Humanity at New York University. His research has been supported by the National Academy of Education/Spencer Foundation, the Ford Foundation, and the International Boys' School Coalition. In his hometown of Milwaukee, Nelson taught first grade for two years in a single-sex classroom for Black and Latino boys.
Priscilla Bustamante
Research Associate
Priscilla Bustamante is a doctoral student in the Critical Social/Personality Psychology program at the Graduate Center, City University of New York. Her work draws upon critical race theory, feminist and participatory methods, and a strong commitment to illuminate interconnected circuits of privilege and oppression. She is currently examining the dynamic processes of ongoing racialized, state-sanctioned dehumanization, as they accumulate both affectively and structurally in minds, bodies and communities through the discretionary arrests prominent in broken windows policing. Her past research has examined diversity ideologies, discourse, and praxis in elite educational institutions in relation to sites of in/exclusion, racism, whiteness, and situated knowledge. Prior to graduate school, Priscilla obtained her B.A. in Psychology and Sociology from Wesleyan University, and worked for various educational non-profits in New York City.
Loren Cahill
Research Associate
Loren Cahill is originally from Saint Louis, Missouri. Cahill holds a B.A. in Africana Studies with a Minor in Education from Wellesley College and a MSW degree from the University of Michigan-Ann Arbor. Loren is currently a doctoral candidate in the Critical Social/Personality Psychology program at the City University of New York 's Graduate Center. Her research seeks to explore the liberation, radical imagination and healing practices of young people of color.